In rolnautic.com there are three different payment methods:
Using the online payment service PayPal
The PayPal system offers a choice of secure payment, fast and easy. You can pay for your purchases with confidence and an almost instantaneous. PayPal uses SSL technology to keep your information safe mode. In addition, when you send a payment using PayPal, the recipient will not receive your financial information like your credit card or account number. This would not have to worry about sending your information online. In our website you will find a direct link to PayPal where to get more information about this payment method.
PayPal accepts the following cards:
MasterCard
Visa
Visa Electron (debit card)
American Express
Aurora (branded cards)
The Maestro (MasterCard debit) are not accepted in our system.
A buyer can pay by credit card through PayPal without registering. In the checkout process, eventually you need to enter your PayPal user or you can choose the "Do not have a PayPal account?", By clicking Continue.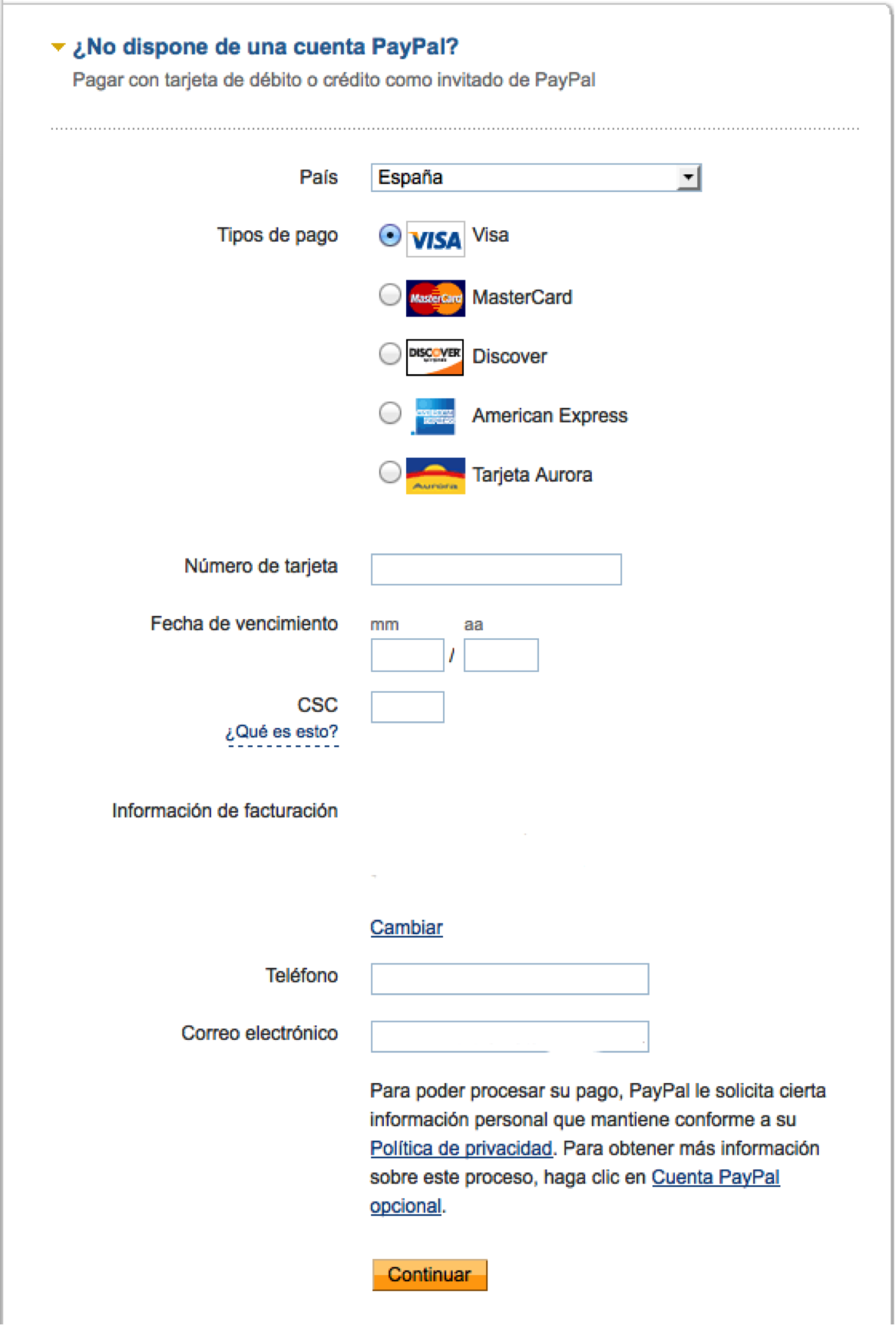 Credit/Debit card payment
Your card will be charged as soon as the data is confirmed through the payment gateway of your bank.
Bank Transfer or deposit
HOLDER: Rolnautic Las Palmas, S.L.
CCC: 0081-7721-29-0001380347
IBAN: ES 89 0081.7721.29.0001380347
BIC: BSABESBB
Once the order has been carried out, you will be sent an email with its confirmation. Your order will be pending until we have good-knowledge of the deposit in the account. The transfer or deposit must be effective before 3 days from the date of the ordering.